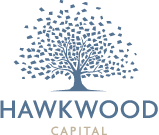 Legal Disclaimer
The information contained on this website is NOT in any way intended to be either a solicitation or an offer to sell an investment in any Hawkwood fund. An investment in a specialist fund is speculative and subject to substantial risk. Past performance is not necessarily indicative of future performance. Only duly qualified investors may participate in the Hawkwood funds, and before investing, an investor should conduct appropriate due diligence, consult with their own tax advisor, counsel and/ or financial advisor as well as carefully review the terms of the Offering Memorandum. Information contained on this website is subject to change, modification and/or periodic updating. By registering for access to this website, the registered user represents that they are duly qualified to do so pursuant to all applicable regulatory requirements in the applicable jurisdictions. Registered users are not permitted to print or copy information contained on this website for distribution to any third party.
By navigating this website you agree to be bound by our terms and conditions as stated above.
Privacy Statement
This Privacy Notice sets forth our policies with respect to nonpublic personal information of investors, prospective investors and former investors. These policies apply to individuals only and may be changed at any time, provided a notice of such change is given to you.

The policy pertains to personal information you may provide to us, such as your contact details and any subscription agreement you have entered into with Hawkwood Capital LLP.

We do not disclose any of this personal information about you to anyone, other than our affiliates and except as permitted by law, such as to the fund attorneys, administrators and auditors in order to service your investment with us. We will however release information if compelled to do so by law. We maintain physical, electronic and procedural safeguards to protect your nonpublic personal information.
Cookie Policy
To ensure you can fully use all the features of our site, your computer or mobile device will need to accept cookies. Using cookies is the only way we can provide you with certain features of our site.
Our cookies never store personal or sensitive information; they simply hold a unique random reference to you so that once you visit the site we can recognise who you are and provide certain content to you.
However, if you would prefer to block, limit or delete cookies, you can use your web-browser to do this.
Each web-browser has different ways of doing this, so please look at the 'Help' menu of your browser to learn how to change your cookie preferences.
Third Party Cookies
Some of the cookies stored on your computer that relate to our website will not be directly related to us.
Google Analytics– This is used by nearly every website in the world and helps us view and analyse visitor information; such as browser versions, visitor numbers, and response to marketing activity. This information enables us to improve the website and your visiting experience.
The information stored by these cookies is secure and can only be seen only by us and Google and never stores any confidential information.