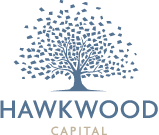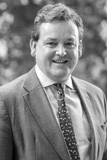 Russell Duckworth
Russell has over 25 years experience in finance. In February 2006 Hawkwood Capital was authorised by the FSA in the UK and in April 2006 he launched an AIM and pre-IPO Fund, Yew Tree. Prior to this, Russell joined Deutsche Bank and started in 1995 as an Equity Analyst in the European markets. In 1997 he was promoted to Head of European Research and then Head of Global Equity Research in 2000. During this period Russell also served on the Global Equity Operating committee, as Deutsche emerged as a top 3 player in Global Equities. Before Deutsche Bank, Russell worked in S.G Warburg's Corporate Finance division in 1987, and spent 5 years advising companies in the UK, Europe and the US. In 1992, Russell was an Equity Analyst at Warburg in the Healthcare and Leisure sectors. He holds a BSc in Economics from City University and is qualified as a Chartered Accountant with Pricewaterhouse Coopers.

Tel: +44 (0)203 195 6500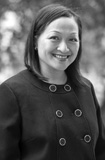 Prior to Hawkwood Capital, Irene worked at AXA Framlington Investment Management, providing comprehensive PA and secretarial support to Fund Managers. Irene has had a vast amount of experience and exposure in the international financial industry, varying from publishing to recruitment. She has worked at both Schroders Asset Management and Maximvs Group in the UK. Before this Irene spent three years at Manpower Services in Hong Kong after working in the Global Securities division at Goldman Sachs International.
Email: irene.wong@hawkwoodllp.com