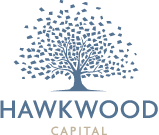 Important Registration Information
Elective Professional Client
The Financial Service and Markets Act and the rules of the UK Financial Conduct Authority ("FCA") generally prohibits the promotion of Hedge funds and other Unregulated Collective Investment Schemes to Retail clients. We are, therefore, not permitted to discuss specific details of Hawkwood's funds with you unless you are a Professional Client (as defined under the FCA Rules), which includes a Retail Client who elects to be classified as an Elective Professional Client.
An Elective Professional Client is a potential investor assessed by Hawkwood as having sufficient investment knowledge, expertise and experience as well as an understanding of the risks involved in investing in Hedge Funds.
In order that we can make such an assessment we require you to complete a registration form which will enable us to make a determination of your investment sophistication and risk appetite. We would be grateful, therefore, if you could complete the form as fully as possible. We will then review the information provided and inform you by email if it has been possible to classify you as an Elective Professional Client.
Please note the FCA Rules advise that once you have been categorised as a Professional Client, you are responsible for keeping us informed of any changes that could affect this categorisation.
Please note that if you become categorised as a Professional Client, you will forego certain regulatory protections that are available to you as a Retail Client as outlined for you in the Treatment of Professional Clients.
Register as an Institutional Investor